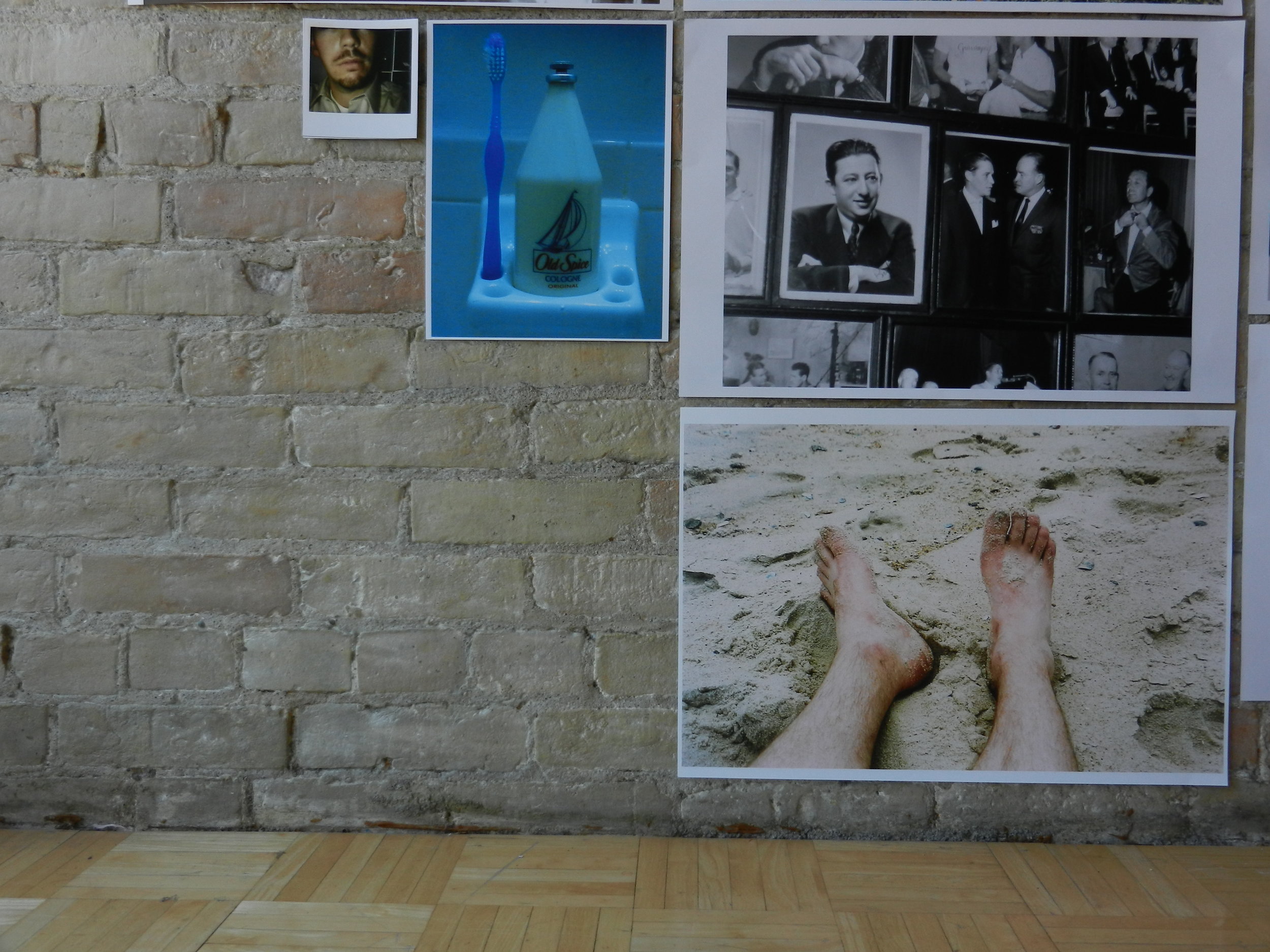 Sugar is Combustible: Faithful Correspondent
A daily correspondence of images posted to Facebook throughout 2014. Portrait Society Gallery Milwaukee, Summer - Autumn 2015
Presented in concert with the following exhibitions:
WIS CON SIN
J. Shimon & J. Lindeman, Eugene von Bruenchenhein, Charles van Schaick
REVEALING NATURE
Pedro Velez and Greg Klasson
Sugar is Combustible: True Faith
MARNsalonIV, Milwaukee, Spring 2013
Guest Curator: Wilhelm von Rensburg, Research Associate, The Visual Identities in Art and Design Research Centre, Faculty of Art, Design and Architecture, University of Johannesburg, South Africa
Perhaps it is no longer a matter of who we are but who we are constantly becoming.
SUGAR IS COMBUSTIBLE is an archive of approximately 100,000 images I produced since 1989. Eschewing distinctions of photographic genre and technique the archive collapses still life, portraiture, landscape, street, travelogue and pure abstraction utilizing Polaroid, 35mm film and early digital cameras.
Last Summer I was invited to produce the exhibition SUGAR IS COMBUSTIBLE: BCC MKE Photo Diary 1989-2012 at The Milwaukee Gay Arts Center. While the venue's name suggests appeal to a specific audience the exhibition had surprising results. Consisting of an 125 image photo installation spanning a 35x17' wall visitors to the show, of all sexual and gender orientations, found their own stories in my images. Being present at the venue to discuss the work with the public formed rich conversations and social interactions I never before though possible in my work. The exhibition took on aspects of a Facebook photo wall but in physical space.
Guest curator Wilhelm van Rensburg's purview offers a very clear critique of issues surrounding politically motivated and socially engaged art practice. Having navigated these issues as an art student during the culture wars of the late 80s-early 90s and their subsequent abandonment in the mid 90s I bring a unique perspective to the conversation. For MARNsalonIV I propose SUGAR IS COMBUSTIBLE: True Faith. Contemplating Queer identity politics, the work departs from Queer Theory of the early 90s that proposed a dematerialized 'Queer space' formed by affiliations of sensibility, politics and sexuality as an alternative to the identity politics of representation of the pre-internet era. In the very changed world of 2013 the social function of the image and the formation of social agency take place in communities wherein the image is understood as contingent and discursive rather than fixed and definitive. Queer space, dematerialized and 'known when seen' is now modus operandi of innumerable online communities wherein the recognition of the self forms social agency and community with the dematerialized, circulated image as its very currency.
True Faith, the title of a New Order track from 1986, paradoxical in its expression of doubt and faith seems an apt title underscoring this changed platform. Through this discursivity of the image the self is affirmed, recontextualized, circulated, contingent and in process. Perhaps it is no longer a matter of who we are but who we are constantly becoming.
-Thomas Hellstrom, March 2013
Sugar is Combustible: Lizard Mound Park
The Invisible Light, University Gallery, University of Wisconsin, Fond du Lac, WI 2013
Sugar is Combustible: BCC MKE Photo Diary 1989-2012
Installation view: MGAC, Milwaukee, Summer 2012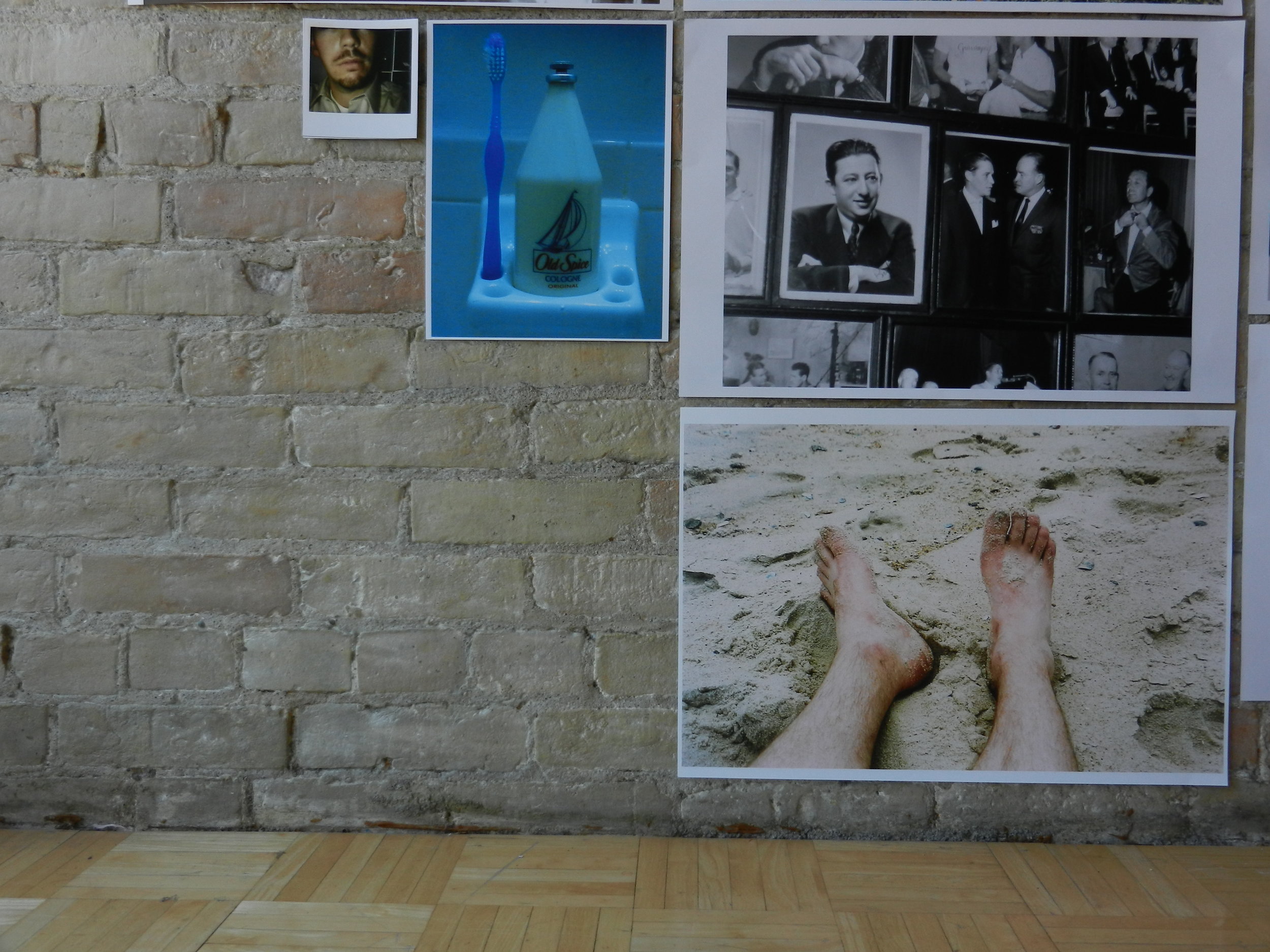 Detail: Sugar is Combustible: BCC MKE Photo Diary 1989-2012